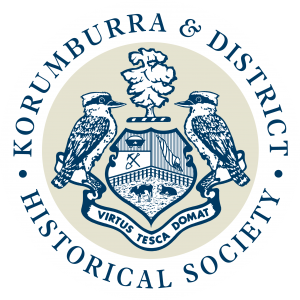 Established in 1967, the Korumburra & District Historical Society aims to promote an interest in our area and collect and preserve its historical material. Our Historical Society Rooms, built in 1956, are open weekly on Tuesdays from 1.30 p.m. to 4.00 p.m. You can drop in and view our collection of photographs, as well as cemetery records, manuscripts, maps, newspapers and historical memorabilia. We also have a range of books for sale.
Historical society members have access to our library, a member discount on books and a quarterly newsletter. Our monthly meetings, held at 1.00 p.m. on the first Thursday of each month, feature a guest speaker and presentation.
Annual membership rates:
Individuals: $15.00
Family: $25.00
Click here to download a membership form.
Office bearers:
President: Robert Newton
Archivist: Doug Boston
By using our site you agree to the Privacy Policy and Copyright Terms of Use